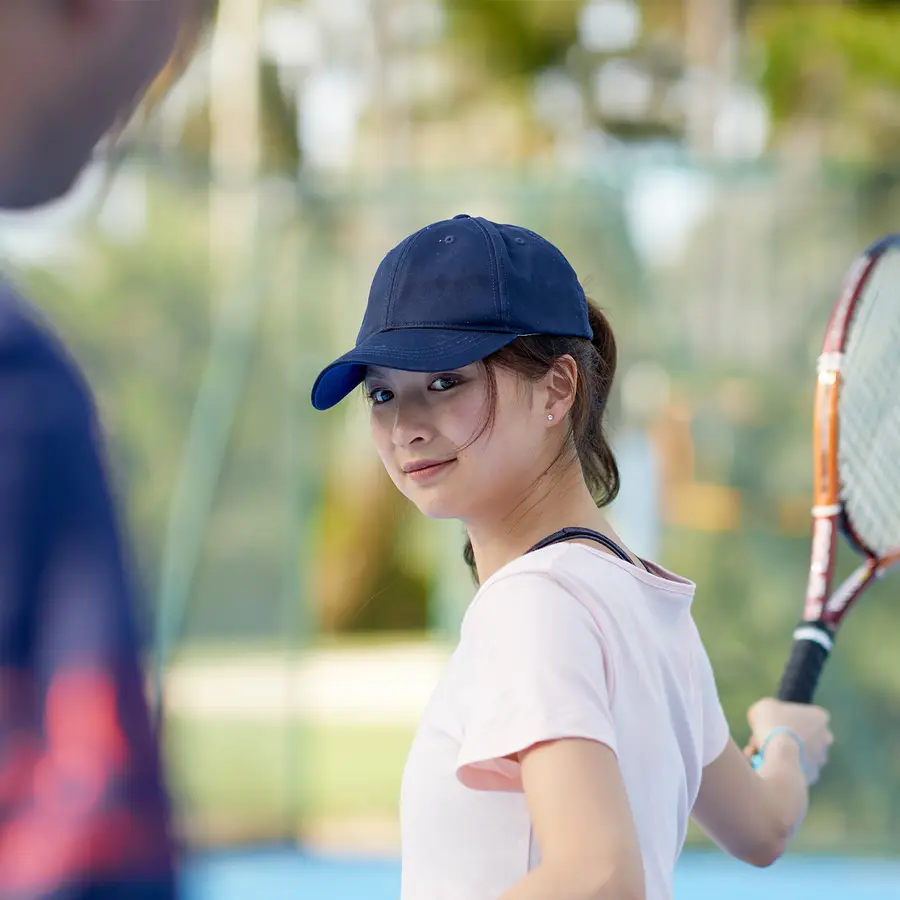 The holiday we all would have wanted
between autonomy and discovery
Nothing mandatory, a massive amount on offer: this is our special approach for 11 to 17 year-olds. Passworld® spaces, Junior Club Med, personalised lessons…The sites and activities planned for them respect their individuality, pace, and likings to provide them with holidays adapted to their age.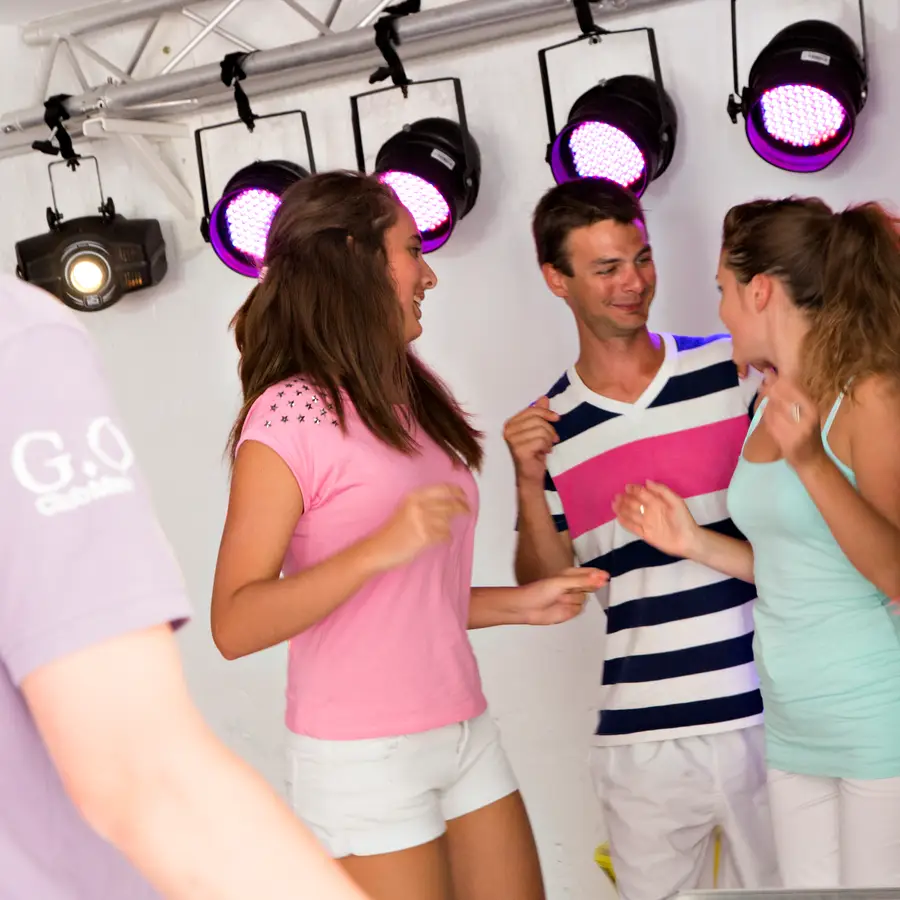 Designed especially for them
When you're a teenager, you want your own space, away from the adults…and kids. At home, it's their room; at Club Med, it's the Passworld®. A cool and modern space custom-made for 11 to 17 year-olds by famous designers.
Open during the day during school holidays, the Passworld® features specific sporting and artistic activities in which your children can choose to participate or not, with other youth their own age and supervised by qualified G.Os®: film design, mixing, a DJ booth, dance floor, video games…
A great Club Med classic
between sport and discovery
Depending on the destination: wakeboarding, flying trapeze, beach parties, evenings at the cinema…every day, Junior Club Med's dedicated G.O®s offer 11 to 17 year-olds a variety of creative and sporting activities, and there's never any obligation to participate (after all, a poolside nap is quite nice too).
A great Club Med classic, Junior Club Med features an intelligent mix of socialisation, discovery, and autonomy…always enlivened by the G.O®s' positive vibes.
Teenagers have access
to all the same à la carte sporting lessons offered to adults. Golf, tennis, horseback riding, kite surfing, fitness, sailing, diving, scuba…Everything one needs to get their feet wet or polish up their skills, in small groups and with a vast range of sporting activities depending on the Village and season.
* The teenager Spa:
In Villages with a Spa, 11 to 17 year-olds can reserve treatments designed exclusively for them. Not included in your package, these moments of well-being may only be reserved on site.
* The Multi-Ski Menu:
Included in your all-inclusive package, it offers snow-loving teenagers a mix of activities that are "mountain" all the way: freestyle skiing, snow park, off-piste skiing, forest skiing, slalom, introduction to ski cross, and mountain security rule awareness…
The Multi-Ski Menu is only offered in certain Villages during school holidays.
Teenagers are only the responsibility of their G.Os during supervised hours and when undertaking activities organised by the G.Os.