Dream Getaway Offers
Enjoy an all-inclusive package with up to 20% off at our amazing resorts in Asia including Maldives, Phuket, Bali, Bintan; or plan your Japan snow experience in Tomamu and Sahoro.
Booking period: by 12 Sep 2022
Travel period to Asian beach resorts: 1 Sep – 31 Oct 2022
Travel period to Japan snow resorts: 1 – 18 Dec 2022 and 5 Feb – 4 Mar 2023
*Terms and Conditions apply
Discover our resorts in Indonesia
You can leave the stress at home when you visit our majestic, family-friendly Indonesia destinations. Our luxury all-inclusive Indonesia holidays are completely hassle-free and are perfect for all the family, all year round. From beach holidays in Bali, to spa holidays in our Club Med Spa, to golf holidays in Bintan Island, our Indonesia holiday resorts have it all. Browse our all-inclusive Indonesia holidays & get yourself ready for the sunshine!
Escape the everyday world with an exotic adventure in Indonesia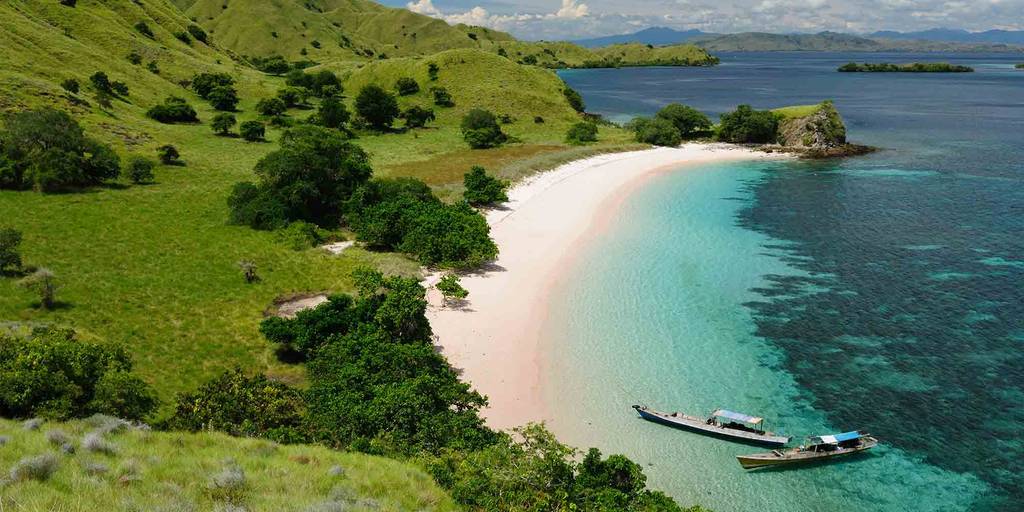 Home to some of the world's most beloved holiday spots, Indonesia boasts tropical beaches, jungle temples and glittering urban metropolises. So, whether you're relaxing with your family on an all-inclusive holiday in a Balinese beach villa or enjoying the luxury roof bars of Jakarta, Indonesia promises to be an unforgettable experience.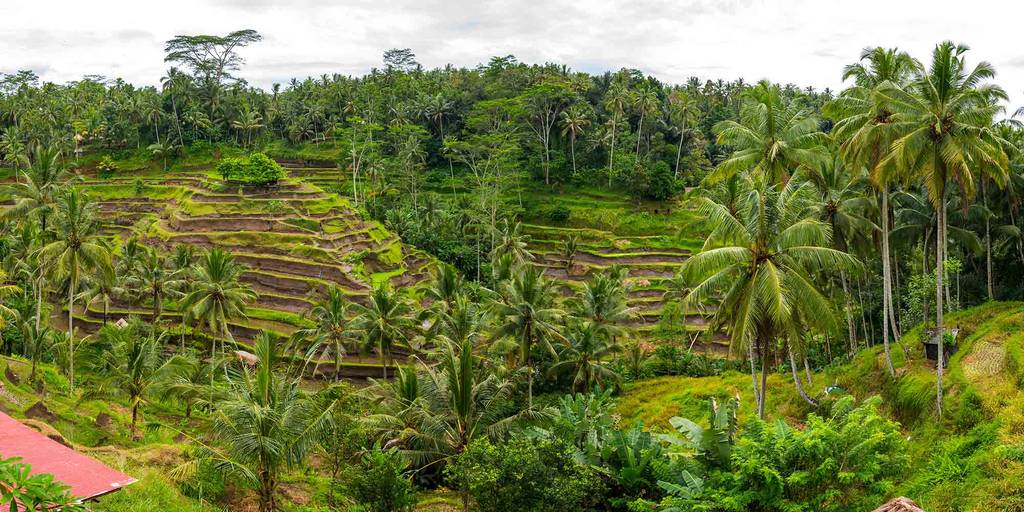 A myriad of wonders awaits you on your Indonesian family holiday. Swim with sea turtles off the coast of your island resort, see komodo dragons at Komodo Park, or meet the famous orangutans at the Tanjung Puting National Park. While you take in the fabulous landscapes, make sure you visit one of the country's historic temples and enjoy a traditional performance by Balinese dancers.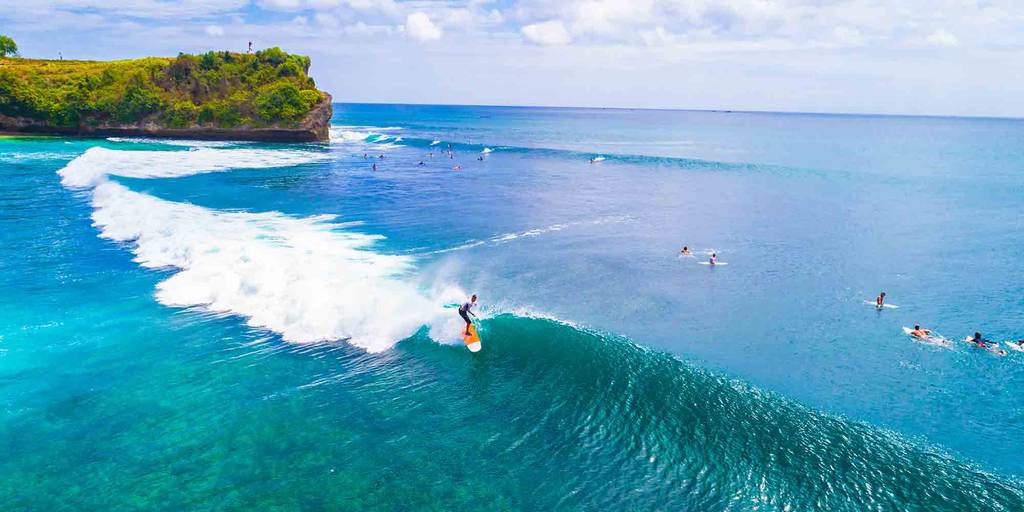 There's no shortage of fun activities to try across Indonesia's thousand islands. Enjoy gorgeous beaches, take surf lessons, or get up close to a living volcano. The island of Bali is great for family-friendly holidays with everything from beachside activities like swimming, surfing and snorkelling to inland adventures like zip-lining, forest walks and even strawberry picking.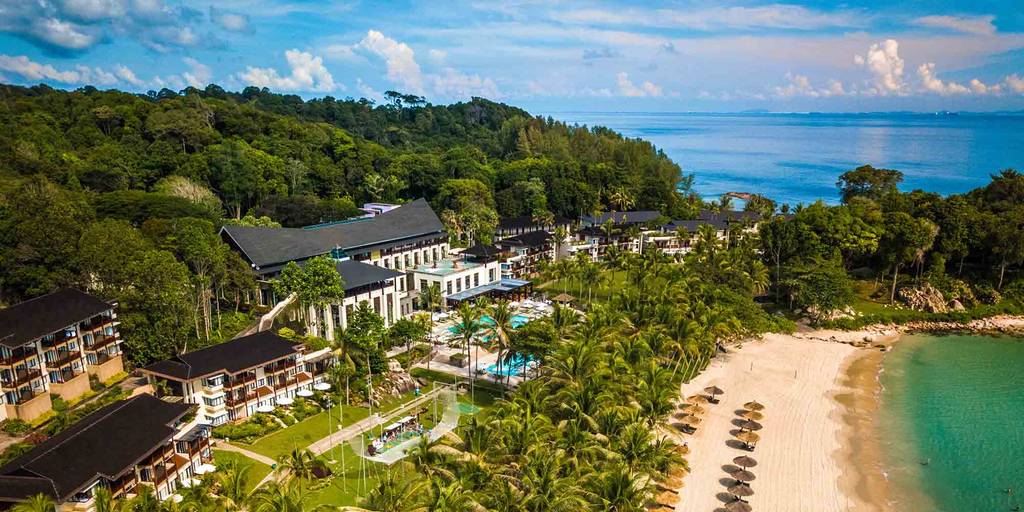 • Ferry Ride to Bintan: 45 minutes
• Flying Time to Bali: 3 hours
• Time Difference: -1 hour
• Currency: the Rupiah
• Best months to visit: May - Sep
• Well Known for: Amazing beaches and fascinating culture
• Languages: Indonesian
Holiday in Indonesia: head for the enchanting islands with Club Med
On the world's largest archipelago, where volcanoes loom over paradisal beaches and immense jungles, live an authentic and fascinating experience while on your all-inclusive stay in Indonesia.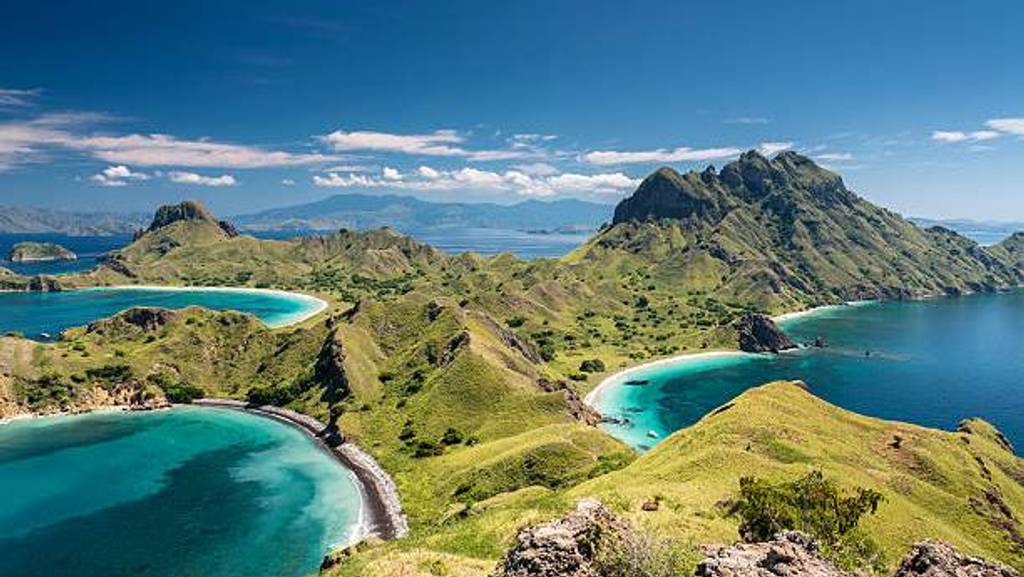 In a captivating Indonesian mosaic, experience nature like you've never seen it before
Break away from the beaten track during your all-inclusive stay in Indonesia. Just a few hours by plane from the Club Med Bali resort, discover the Komodo National Park and the small Sonde Islands. In this spectacular setting, you can encounter Komodo dragons, prehistoric animals that can grow up to 3 metres long. On your way back to the resort, take the time to gather your thoughts on the Gili Islands, particularly the fine white sands and coconut palms of Gili Air.
A spiritual break with Javanese and Balinese wonders
During your stay in Indonesia, follow the path of your Karma which willl lead you to some of the oldest temples. On the island of Java, the Buddhist Borobudur temple and the Hindu Prambanan temple fulfil your spiritual desires. In these stone Stupas hidden in the tropical jungle, the magic reaches its peak at sunset. In Bali, at the Uluwatu temple, enhance your spiritual getaway with panoramic views. At only 40 minutes from the Club Med Bali resort, the temple offers a 360° view, from the surfers navigating the ocean waves, towards the neighbouring island of Lombok.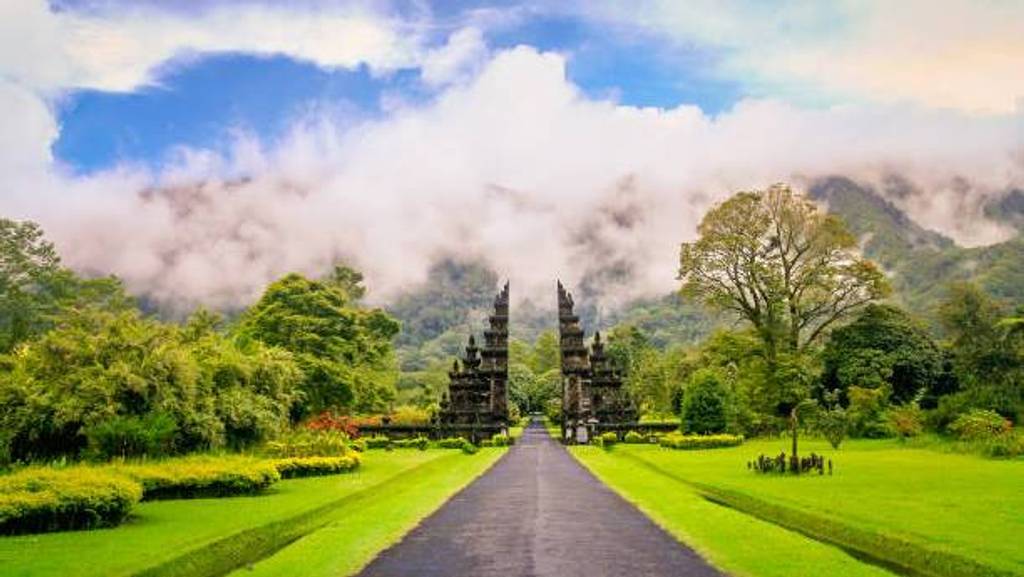 Not just an all-inclusive holiday, but an active and immersive Indonesian experience
Once you've unwound and indulged in these discoveries, let the active part of your holiday begin! In Indonesia, you won't be short of choice! On the island of Flores, diving sites with vibrant corals await those with a penchant for the seafloor. On the island of Java, keen hikers and climbers will have plenty of thrills: in the Kawa Ijen region, volcanoes and tropical flora will reveal your inner adventure trait. More traditional, but just as active, take the time to test out the Ria Bintan Golf Club or try out a yoga session just 5 minutes from the Club Med Bintan Island resort. During your stay in Indonesia, let yourself be seduced by the zen attitude…
Awaken your senses with an all-inclusive stay in Bali
Bali shines and glimmers with endless beauty. Take in the breath-taking views at the rice terraces, discover the majestic Buddhist and Hindu temples, and be welcomed by the warm hospitality of the Balinese people.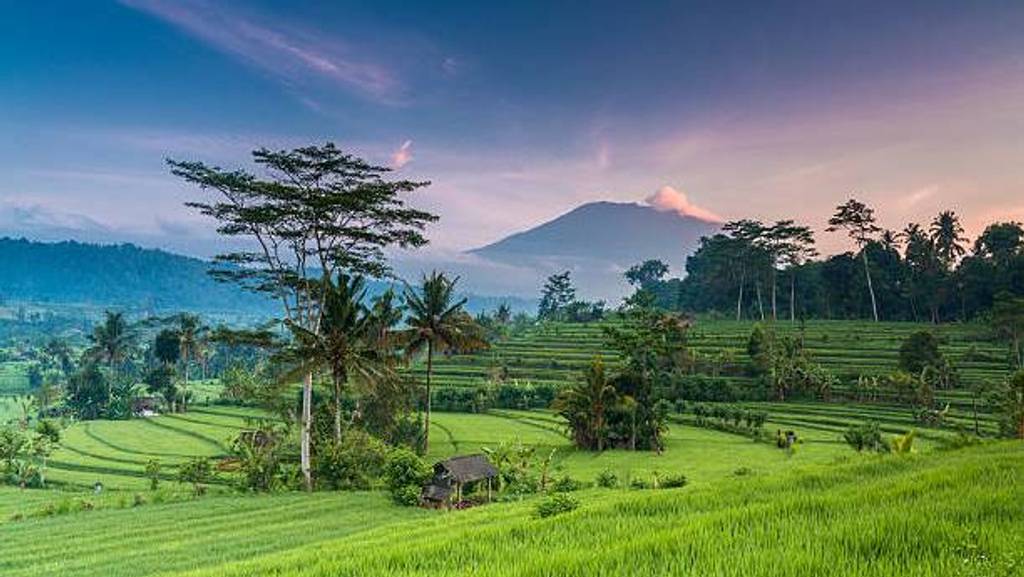 Bali: a stunning natural backdrop
During your all-inclusive stay in Bali visit the stunning Lake Bratan, located at an altitude of over 1,200 metres. 2 hours from Club Med Bali resort, discover a majestic temple dedicated to the goddess of water that was partially submerged during the crusades. Nearby at the foot of Batukaru volcano, marvel before the Jatiluwih rice terraces and take in the breath-taking panoramic views. Finally, round off your holiday in style with an early-morning climb of Mount Batur and take in the stunning 360 views of the sunrise.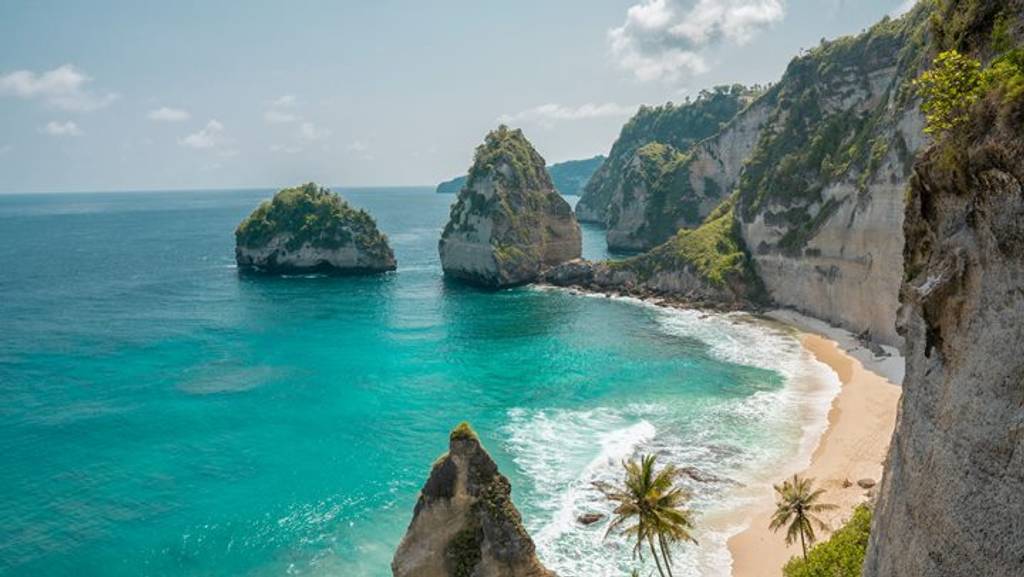 From the mountain peaks to the sandy beaches, discover Bali's very best
Once the volcanic terrain is behind you, discover another side of the island during your all-inclusive stay in Bali. 2 hours from Club Med Bali resort, get your active side into gear; rafting in the gorges of the River Ayung, or surfing initiations on Seminyak Beach. The beauty of the ocean isn't just above the surface! Make the most of your stay in Bali by giving diving a go; be awestruck by the wealth of life on the sea floor in Jemeluk Bay and you'll be sure not to miss home.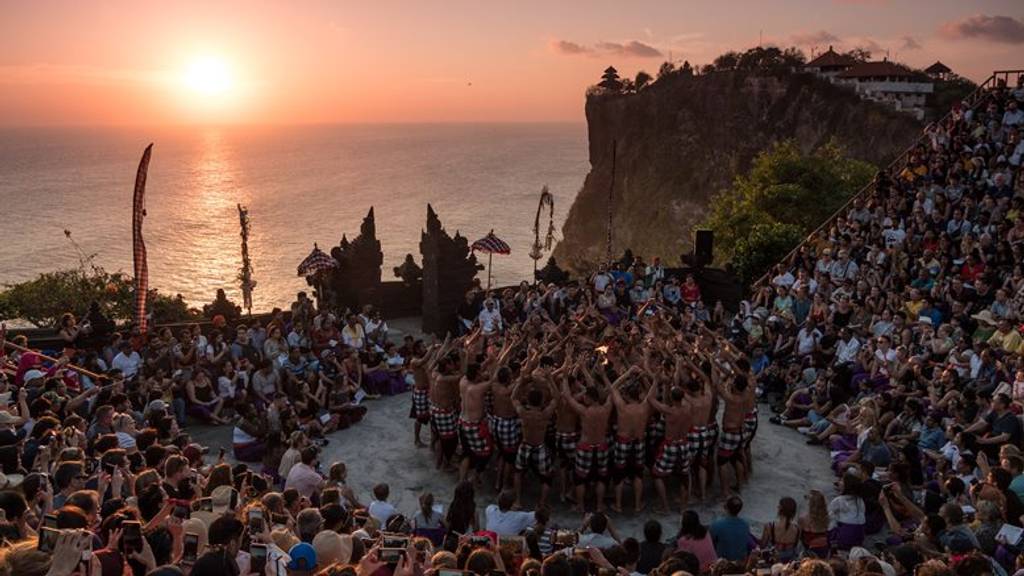 Beautiful Bali: rich cultures and respectful ceremonies
Escape even further into the culture of Bali during your all-inclusive stay. At Besakih, discover the role of religion in the daily lives of the Balinese people. From the steps of the most important temple in Hindu religion, gaze over the immensity of this religious complex. Ceremonies and offerings are organised daily. In Bali, cuisine is also at the heart of rituals and culture. Before being eaten, rice is offered to the spirits of the house every day. At the Gianyar Traditional Market, try bebek betutu (duck) or ayam betutu (chicken), Balinese specialities that will unveil many local flavours.