Friends and family
celebrationsMade easy at Club Med
Gather friends and family
for the perfect celebration
Imagine yourself celebrating a special occasion with your friends and family on a private island surrounded by turquoise water… Reunite your loved ones for an once-in-a-lifetime experience and we take care of the rest.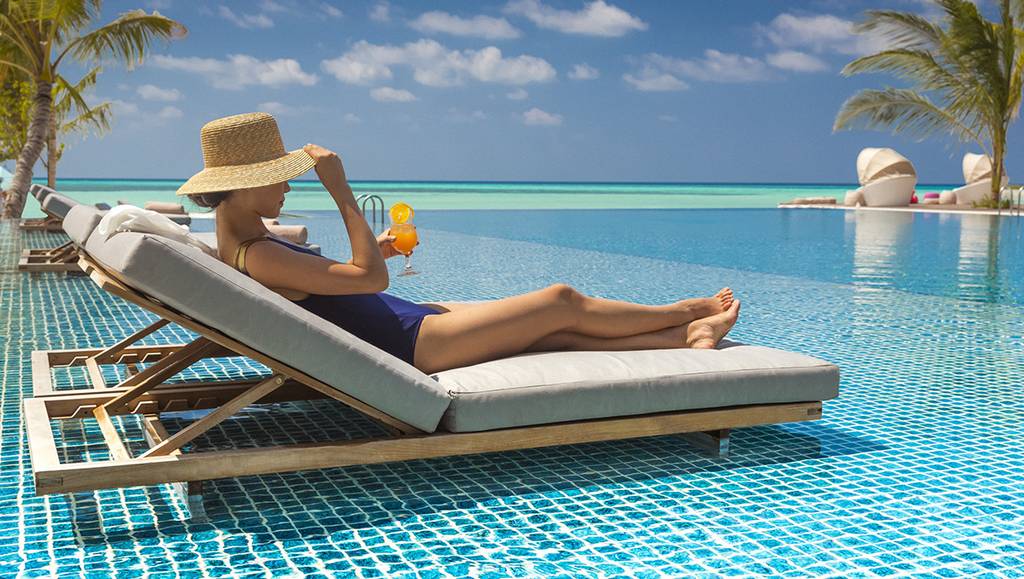 Thanks to the all-inclusive package, you'll experience the stress-free and unforgettable event you've been dreaming. From a wide range of accommodation, to all day gourmet dining, premium open bar, no fewer than sixty different sports and activities, Kids Clubs from 4 years to 17 years old, and intimate evenings with live music or night entertainment; you've got everyone covered!
For an ultimate worry-free planning, you can also let us arrange transportations at your convenience. With our air-inclusive packages your flights and transfers are all sorted for each one of your guests.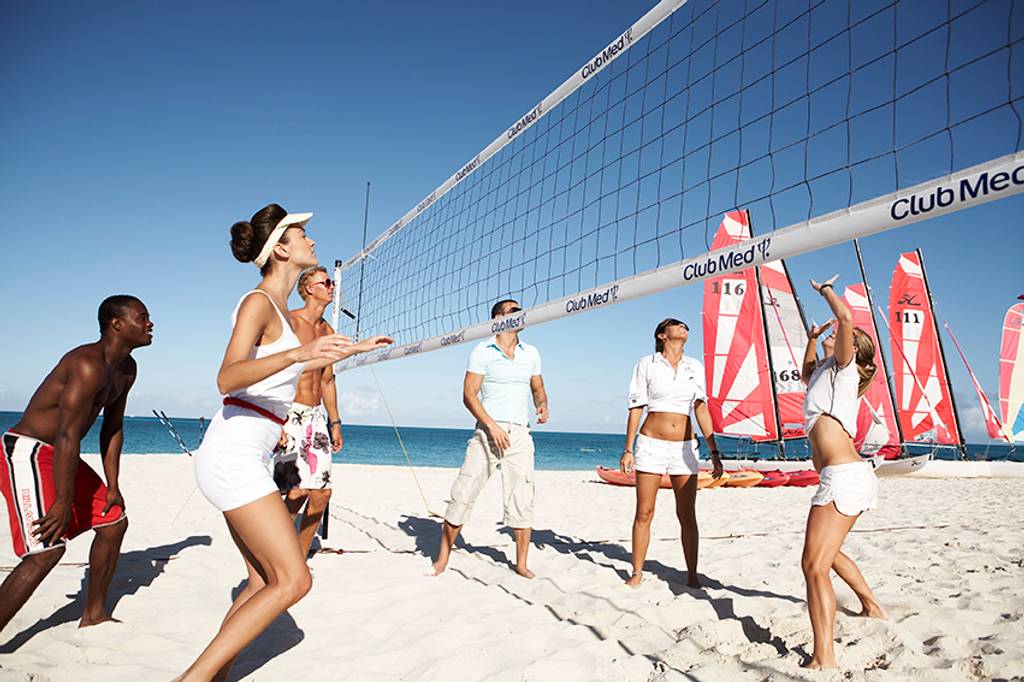 Plenty of time to reunify
Going on holidays for a celebration is the perfect way to reconnect with your loved ones. At Club Med, you'll cherish happy times spent together spending long lunches with friends and family, teaming up for a beach volleyball tournament, experiencing flying trapeze for the first time or watching live evening shows…
Once you'll be fully recharged after a nap at the beach, you'll enter in a world of almost endless possibilities with over sixty land, water or snow sports and activities offered in-resorts! The best part: it's all-included, as always!
You'll also immerse in the destination whether it is with Thai boxing lessons at Club Med Phuket, Thailand, climbing to explore the tropical jungle from a bird's eye view at Club Med Cherating, Malaysia or diving into the wonders of the Indian Ocean wildlife at Club Med La Plantation d'Albion, Mauritius.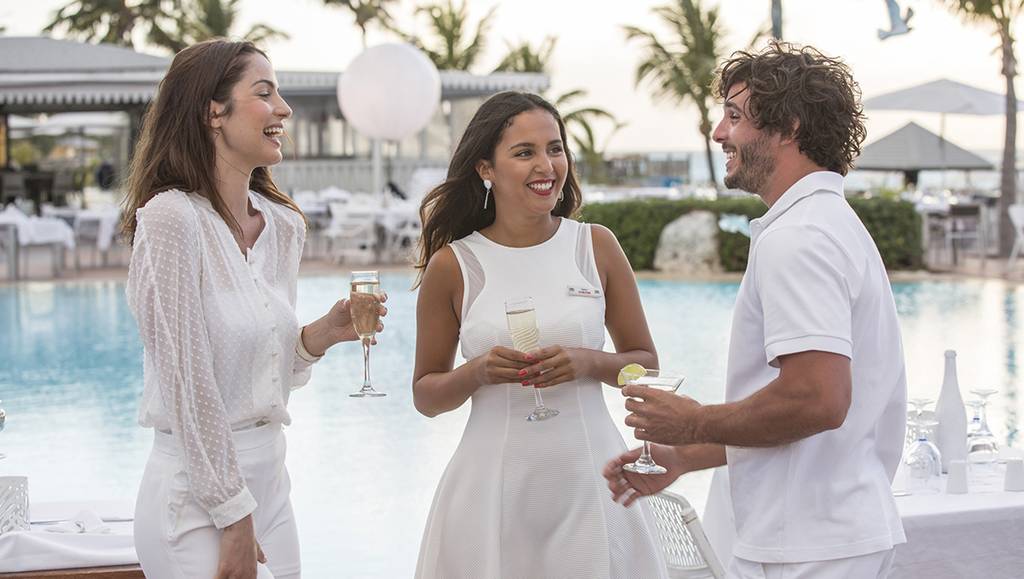 With over 65 years of experience in hospitality and hundreds of events organized every year worldwide, our team of experts will take care of your event with on-going support to plan and organize every moment of journey. With just one point of contact for all your needs and a dedicated team on-site, rest assured you will be in safe hands.
Whether you want to celebrate a birthday, or reunite for a wedding anniversary, our dedicated team will bring any of your requests to life because your special day deserves the best. From a cocktail between jungle and sea in Malaysia, to party feet in the white sand beach of the Maldives; we will take care of every detail for you. So just relax… we've got this!
Discover our all-inclusive resorts
for the perfect social event
Depending on your event's needs, we have the most amazing little paradise across the globe, always located in the best spots and offering a vast amount of space and preserved nature.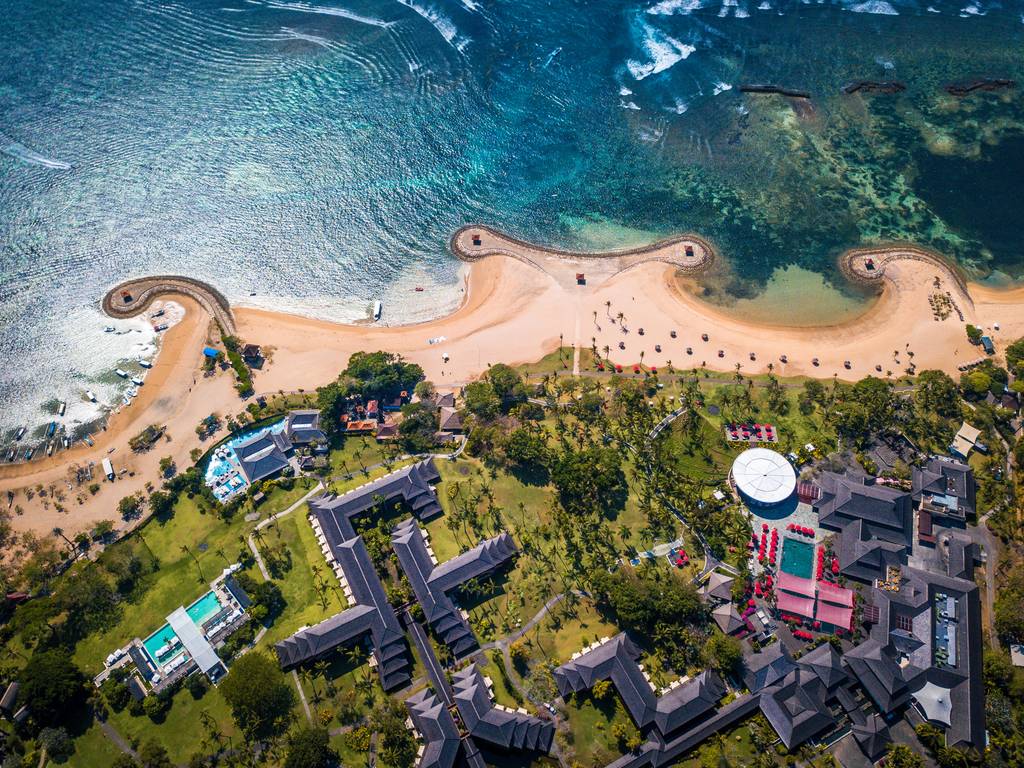 Celebrate between fields of rice paddies and temples at Club Med Bali with masses of space to organise your event on the beach or in the tropical gardens. You'll also benefit from:
☼ Large array of activities – from flying trapeze to windsurfing and tennis
☼ 2 bars and 2 restaurants – including The Deck, our floating specialty restaurant A La Carte
☼ 3 options of pools – Adult-only Zen pool, main pool, and children's pool
☼ Kids Clubs from 4 to 17 years old – with specific activities and classes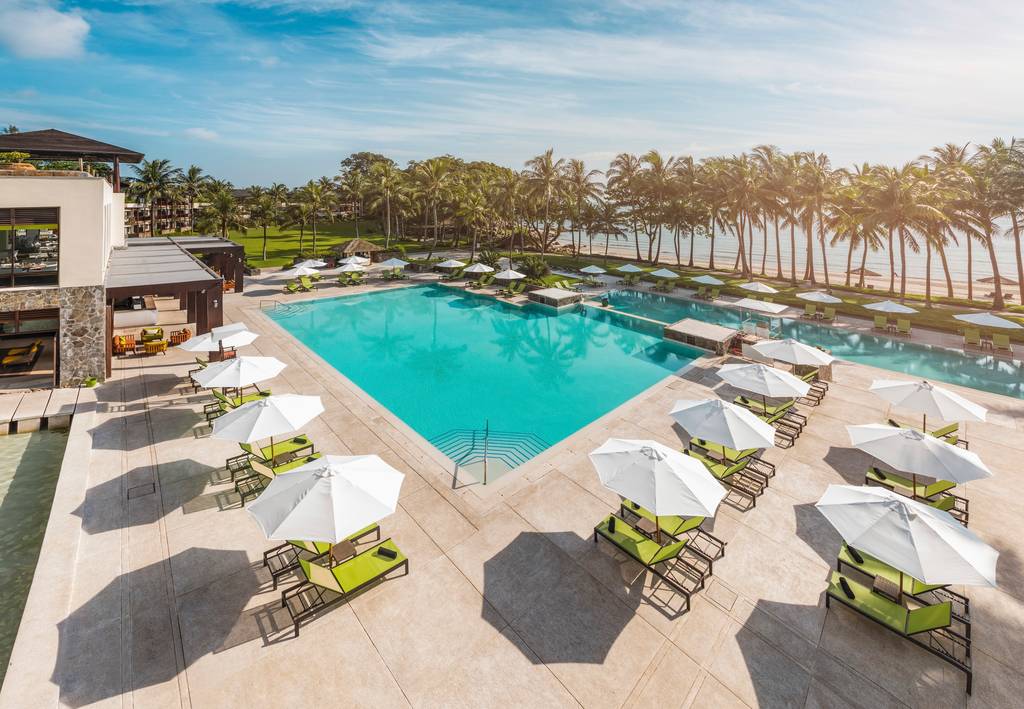 Club Med Bintan Island, Indonesia
Reconnect with your loved ones on a holistic wellness experience at Club Med Bintan Island for the perfect celebration. Your guests will have a relaxing and fully serviced stay, complete with comprehensive state-of-the-art facilities for their every need, upgraded spaces for wellness and sports activities, and an access to our relaxing Hilltop Club Med Spa.
☼ A brand new Holistic Wellness program – including yoga by the sea
☼ A new set of Must Experiences – flying trapeze at starlight
☼ 4 bars, 2 restaurants, a new Healthy Juice Bar and Taste of the World Corner
☼ Large array of activities – from golf to squash and windsurfing
☼ Kids Clubs from 4 to 17 years old – with specific activities and classes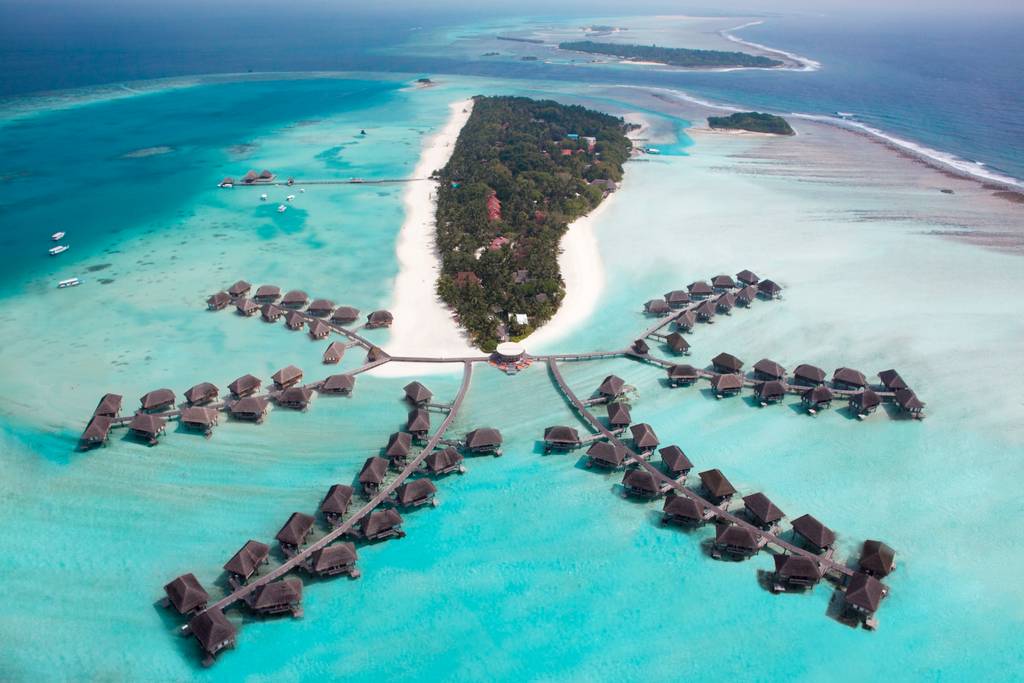 Celebrate on a private island at Club Med Kani in the Maldives. Your guests can punctuate the holiday celebration with trips on the glass bottomed boat to explore the incredible marine wildlife, eat grilled lobster and lounge by the infinity pool for the ultimate event no one will forget:
☼ 4 options for accommodation – over the lagoon, right by the beach, or with a sea/garden view
☼ Large array of water activities – from beach soccer to snorkelling
☼ 3 choices of restaurants – including the over-water Kandu restaurant
☼ A dedicated G.O® to entertain Kids with specific activities
☼ Additional services on demand – like surfing and diving lessons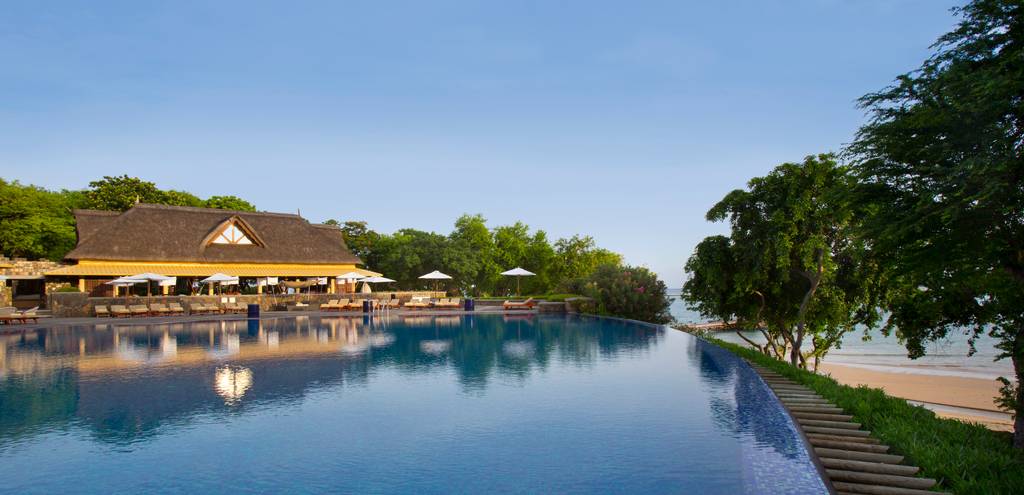 Club Med Albion Villas, Mauritius
Just a few steps away from Club Med La Plantation d'Albion, the Albion villas are the perfect choice for large families or groups of friends. The 2, 3 or 4-bedroom villas include private swimming pools and you benefit from the discreet service of a dedicated butler. And you can also enjoy full and free access to La Plantation d'Albion for all facilities, restaurants, activities and Kids Clubs.
☼ breakfast and afternoon tea prepared by a butler in the villa
☼ own private pool
☼ access to the 2 restaurants of Club Med La Plantation d'Albion – The Distilleries and The Phare
☼ Kids Clubs from 24 months* to 17 years old
☼ An array of land and water sports
*at extra cost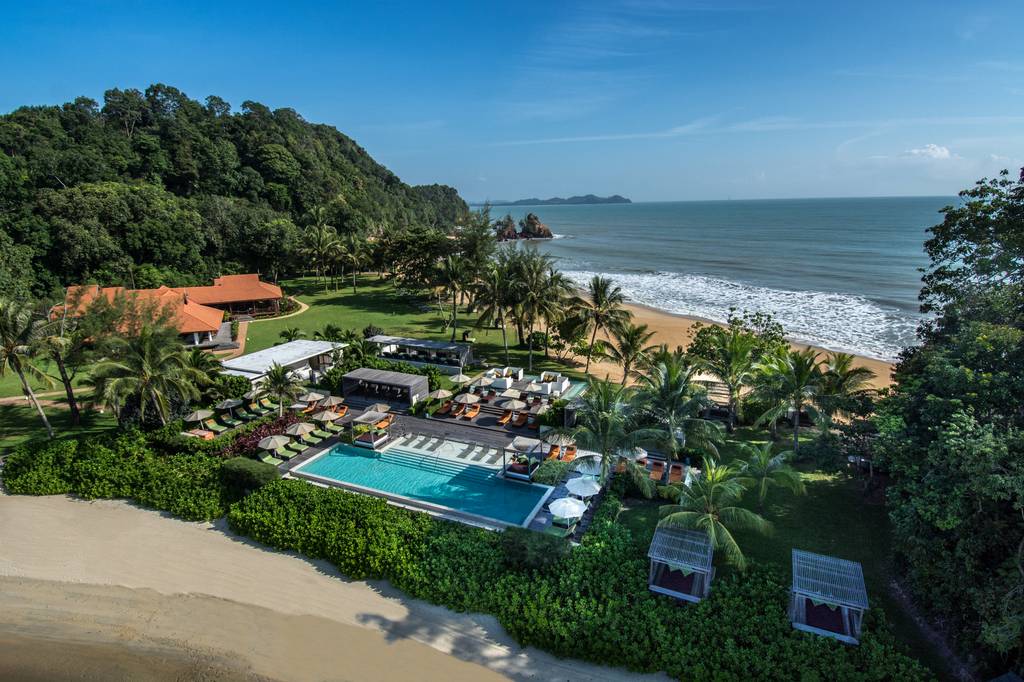 Club Med Cherating Beach, Malaysia
Organise your event in the heart of the jungle at the eco-friendly jungle beach resort Club Med Cherating:
☼ Wide village set between the jungle and the South China Sea
☼ Eco-friendly resort with "Green" activities – like turtle hatchlings release and jungle walks
☼ Large array of water and land activities – including circus, sailing and tree top adventures
☼ 3 pools – including the Adult-only Zen infinity pool, perched on the edge of Malaysia and accessible by mini train
☼ 2 bars and 2 restaurants – open-air lunching, noodle bar, beach bar or pool-side setting
☼ Kids Clubs from 4 to 17 years old – with specific activities and classes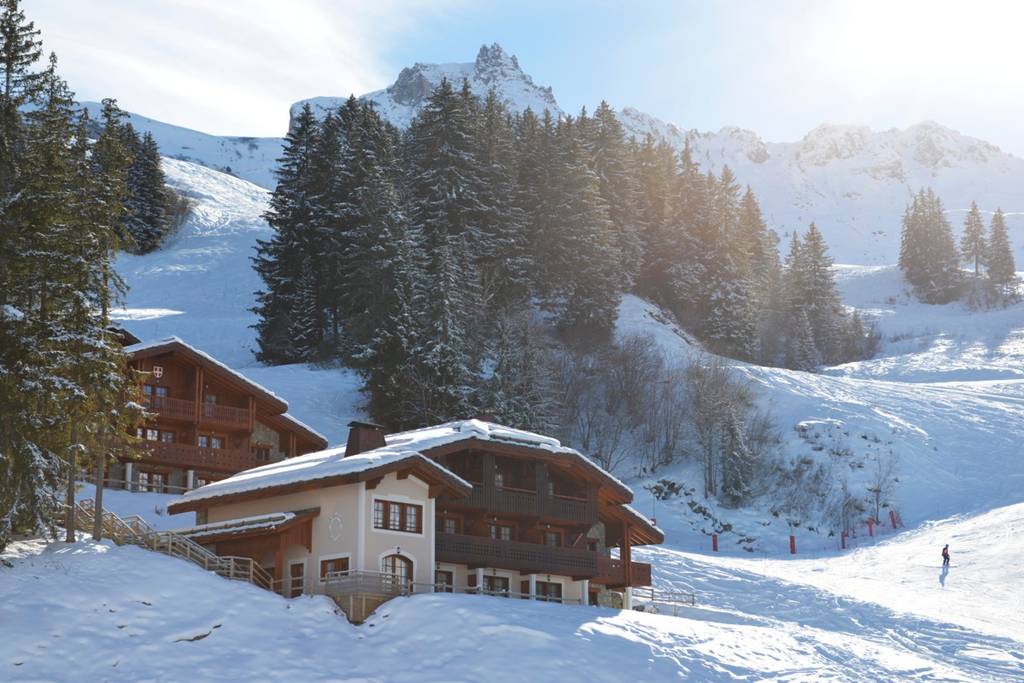 Club Med Valmorel Chalet-Apartments
The Valmorel Chalet-Apartments in France offers a friendly, intimate setting that sets you on course for an unforgettable experience with friends or family. Nestling on the slopes of the Massif du Cheval Noir, resort rooms are elegant, contemporary and airy: the perfect place to enjoy Club Med's privileged, customised service. Whether you want to experience a snowy winter or enjoy the fresh air of the mountain in summer, this is a holiday paradise you'll never forget.
☼ ski pass and lessons included
☼ heated indoor pools
☼ 2 restaurants for the best après-ski dining overlooking beautiful mountain vistas
☼ Breakfast, lunch and dinner can served in your chalet if you wish