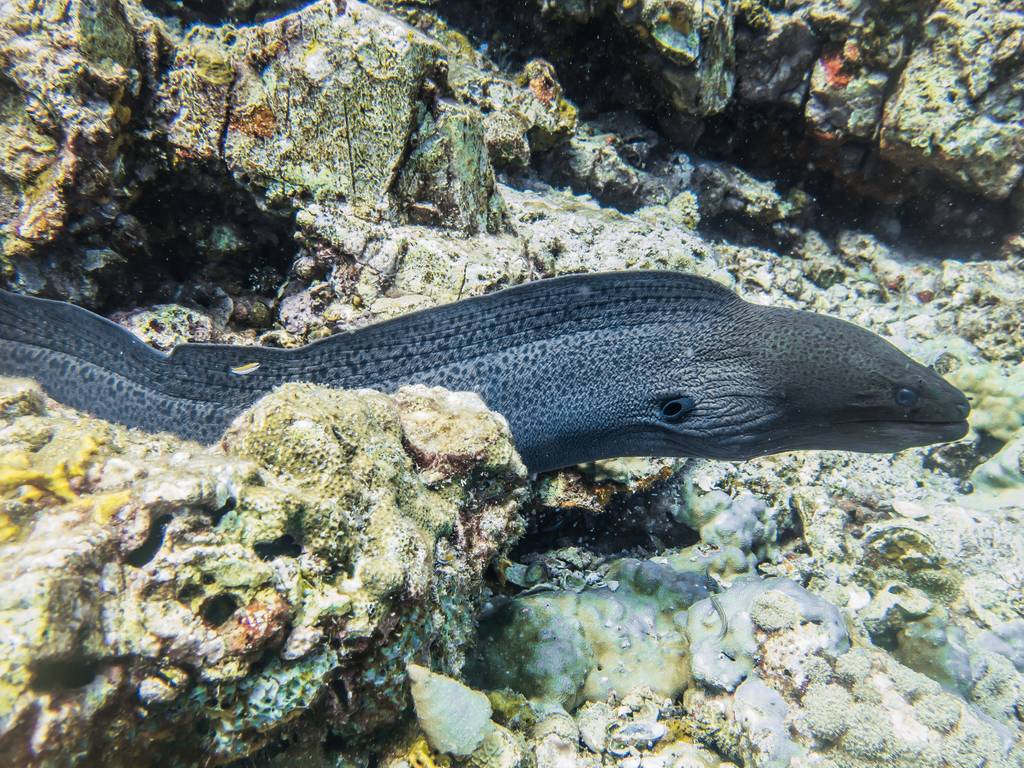 Flic-en-Flac : Mauritian authenticity
There is no shortage of sites where eager divers can observe schools of small reef fish such as the black spotted balloon fish, blue ray snapper or the squid fish. Venturing a little further offshore, you will discover hammerhead sharks, manta rays or barracudas.
The best dive sites in Mauritius are located on the west coast. Just a short distance from Flic-en-Flac, there are several wrecks are worth a dive.
They serve as artificial coral reefs and a refuge for a large population of fish and giant moray eels.